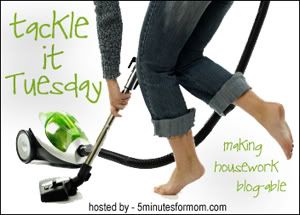 So yesterday I posted a pic of my out of control filing (if you can call it that) system for not me Mon. :

So, as promised, I tackled that mess:

And unfortunately I did it all with a sick toddler:

My poor little man!

BTW-Is that cheating using the same pic twice? LOL.