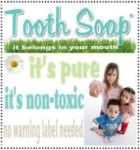 "Girls go to college to gain more knowledge, boys go to Jupiter to get more stupider." SPF swears she and her friends made this up at recess the other day. I, on the other hand, feel like this sounds awfully familiar. Did they hear it somewhere, or does every generation of girls
'make this up'
? Just wondering, if this sounds familiar leave me a comment., I'll host a little poll too. Please vote to your left, thank you.
Now as a mom to a
darling
little boy ( She says sarcastically), I have to say how I strongly disagree with the said statement, and boys go right to college. But I much prefer hanging on to the we're smarter than them notion. I mean we
are
right? But he
IS
so darn cute!!! Gotta love him....
(Even if Grandpa looks a little possessed! LOL)
ONLY 3 DAYS LEFT UNTILL LAS VEGAS!!!